Welcome to Magna Grecia, a 4th generation family owned and run farm house estate established in 2009. With more than 2.000 olive groves and a further 1.500 new olive trees being planted within the PDO (Protected Designation of Origin) area of Olympia thus ensuring the quality and authenticity of the products.
Immersed in the lush natural surroundings of the famous region of Olympia. Within a short distance of the renowned Alfeios river, this region by the very nature of its fertile terrain and microclimate is ideal for agriculture. In particular for growing specific varieties of olives such as Koroneiki, Kalamata and other local assortments, as well as healthy aromatic grapes. Also prominent for its cultivation and export of raisins in past times.
The Karabelas family estate is known for producing olive oil, olives, wines and much more. Focusing on small scale farming they pride themselves in maintaining and continuing great agricultural traditions. Traditions which have never been abandoned by Dimitri and his wife Franca, who on returning to Greece in 1985 continued to cherish and nourish their agricultural heritage by maintaining cultivation, while establishing two art galleries in the area.
Maintaining the same passion and love, their children Alexis and Francesco, after finishing their studies have continued the agricultural family tradition which dates back 4 generations. Focusing with great effort to develop and update alternative ways in the production of high quality organic products.
Extra Virgin Olive Oil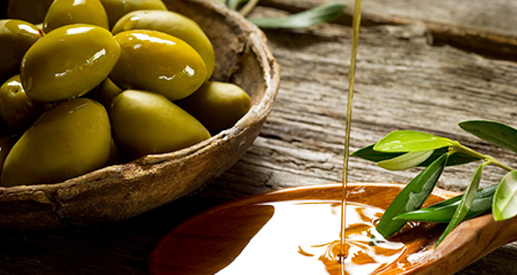 Extra Virgin Olive Oil produced from our fields.
Koroneiko is a low-acidity extra-virgin olive oil with a rich green colour, a delicate fruity flavour and a uniquely intense aroma. "Local varieties" extra virgin olive oil is the result of the other four varieties we grow in our fields
Olives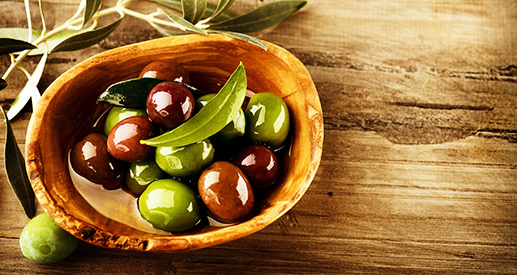 Olives from our fields.
Kalamata olives and Green olives are the two basic olive varieties offered, in various combinations (mixed, spicy, mixed-spicy etc).